Jan
24


StairDesigner 7.15f Multilingual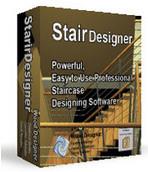 Description: StairDesigner is a polyvalent straight, helicoidal, and balanced stair design software, used in the wood, marble, stone, and metal industries. StairDesigner allows a quick stairway parameters entry. Its Help and Control Function checks the Riser Height, Tread Length, and Stair Rule parameters (Blondel's law), and helps reaching the stair compliance.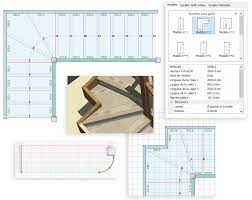 Help and Control Function
StairDesigner controls each of the Riser Height, the Tread Length, and the Stair Rule vis-a-vis [Min – Max] intervals.
When the stair values comply with the [Min – Max] control intervals (default values as per contra), StairDesigner displays a green signal.
Global Balancing Function
Once the stairway is defined, StairDesigner calculates a stair global balancing. All steps are balanced by default, but each step's postion may be moved individually : StairDesigner will then automatically recalculate the stair balancing.
«S shaped» Stairs
StairDesigner is able to design up to 7 flights stairs. Each flight is determined by its dimensions, and its angle with the previous flight.
StairDesigner flights may be defined with an either left or right rotation, enabling «S-shaped» stairs design.
Release Name: StairDesigner 7.15f Multilingual
Size: 14.1 MB
Links: HOMEPAGE – NFO – Torrent Search
Download: UPLOADGiG – NiTROFLARE – RAPiDGATOR